NFC sticker for window (94 x 100 mm)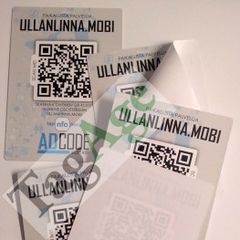 2x 195 micron polyester, both sides 4 colour printed if you wish. Antenna is hidden.
Quick Overview
This sticker is specifically designed to be placed on window. Customize the layout with your own design, and encode tag with your own NFC-content.
94 x 100 mm or 100 x 94 mm, straight corners. 
Programming as an option. 

Includes tag:   NTAG203, 38 mm